Pinnacle Auto Appraisers' Blog
Keeping the auto appraising industry up to date with important auto industry and appraiser information.
1928 Mercedes discovered in garage after 60 years to be auctioned
Published June 20, 2012
FoxNews.com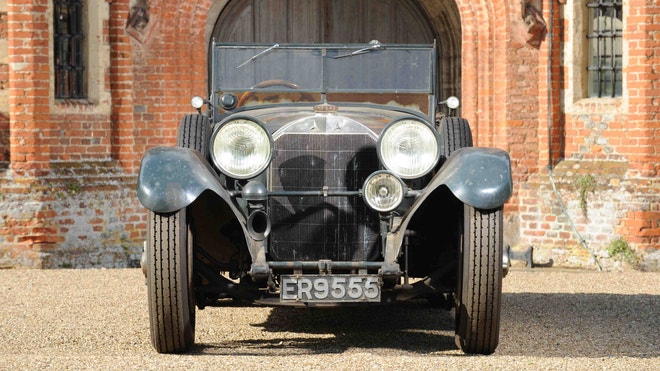 An 84-year-old Mercedes-Benz that was left forgotten in a garage for more than 60 years could fetch as much as $2.5 million at auction in September.
The one-of-a-kind car, which was only recently discovered by the original owner's grandson, still runs flawlessly and has never been restored. Last driven in the 1950s, the car will be up for auction at Bonhams' Goodwood Revival sale in West Sussex, England, on Sept. 15.
"It was an overwhelming amazement to me that such a car existed," said Rupert Banner, the Bonhams specialist who worked with the Mercedes' owner. "It's like the holy grail of our industry to find something like it."
The one-owner car, which does not have an odometer, is believed to have less than 100 miles on it and was "cherished" by its owner, Banner said.
"It's like buying a car that is exactly the same as if you bought it 84 years ago," Banner said. "It's like a 'time warp' car."
When it was first manufactured, the S- Type Mercedes-Benz Sports Tourer could reach 100 mph, making it among the world's fastest of its time.The unidentified owner's grandfather was one of the earliest buyers of the car when he bought it from The British Mercedes Ltd. dealership in London.
Read more: http://www.foxnews.com/leisure/2012/06/20/2-million-mercedes-left-in-garage-for-60-years-to-be-auctioned/?intcmp=obnetwork#ixzz1z60MxeIW
houston auto appraisal, chicago auto appraiser, nashville auto appraiser, orlando auto appraiser
GM Design Director Kip Wasenko calls it "the Corvette Duntov would have built to win LeMans."
Now some lucky and very wealthy – person will have the opportunity to buy this hand-crafted custom 1963 Corvette unlike any other in the world, complete with a jaw-dropping modernistic design and a twin-turbo, mid-engine setup that boasts 0-60 times below 3 seconds.
The Corvette V7 Twin Turbo will be on the auction block at the Barrett-Jackson Auction to be held in Palm Beach, Fla., from April 5-7.
Barrett-Jackson's website defines the car as "a stunning reinvention or vision of the future," and with the automotive industry's coveted GM Design Award resting snugly in its rear pocket, who can argue with that statement about this stunning vehicle?
The split window coupe has been "passionately resculpted and shaped with swooping lines and breathtaking style," Barrett-Jackson boasts, and "the new cab forward design allows the motor to be viewed through the original rear window's openings." In fact, the entire split-window area rises on pistons to let that magnificent motor be seen in all its glory.
And what a motor it is. The LS V8 engine has dynoed at a remarkable 1,067-hp and 915 lb.-feet of torque. Compare that to a ZR1's 638-hp and 604 lb.-feet of torque, and you have an idea of just what kind of monster is lurking underneath the Twin Turbo's sleek black exterior that features an industry first "suislide" articulating door system. We don't know exactly what that means, but if it's on this car, it has to be way cool.
Technically speaking, the Corvette features a custom tube dual ladder frame, Penske Racing fully adjustable suspension, huge six-piston Baer brakes with cross-drilled rotors, and custom HRE wheels resting inside Michelin's widest tires. It also has race-style seating from Cobra with full Crow harness system, along with conveniences like power windows and HVAC but no audio system. The only sound you'll want to hear when driving this car is the motor!
 



For This email address is being protected from spambots. You need JavaScript enabled to view it.